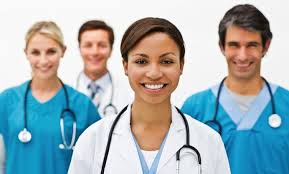 If you're looking for information on nursing schools, you have come to the right place! Here you will find quality information and advice about the best traditional schools, the top online nursing schools, careers in nursing, and more. Nursing is an important career field, and those involved in the healthcare industry need the best training and career guidance available. That's precisely what we strive to provide at Nursing School Hub.
Featured Programs
Patient Care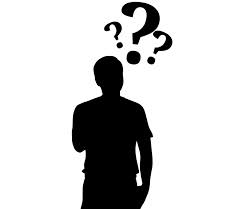 Nursing is a health care career with numerous job opportunities. Jobs involve caring for patients in physician's offices, hospitals, retirement facilities, rehabilitation centers and other locations. A nurse provides treatment while under the supervision of licensed physicians. The work required of nurses includes physical care such as assisting with bathing, toileting or dental hygiene.
Specialized Training
The nursing profession has classifications depending on an individual's education or training level. An increased amount of education permits a nurse to have additional authority and responsibilities. In addition, nurses can specialize in particular areas of medical care such as geriatrics, pediatrics, cancer treatment and many others.
Important Profession
A nurse is a vital part of the medical community. Individuals who are in the nursing profession assist with preventing injury, illnesses and suffering within a community. Advanced nurses with additional experience routinely teach this profession at universities or training facilities.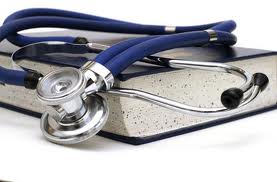 The nursing field is booming, and more and more nursing professionals are needed in today's workforce. To meet the demand for nursing workers, nursing degrees are available at all levels. A wide range of colleges and universities, and even online colleges offer nursing programs. Here is a brief overview of the different types of nursing degrees.
Associate
– A two-year nursing degree typically granted from a community college or vocational institution. Provides students with an overview of the nursing field and is the minimum requirement to become a registered nurse.
Bachelor
– Typically a four-year program offered from a college or university and the minimum requirement for many nursing careers. It features nursing courses and general education classes.
Master
– An advanced degree in nursing that takes about two years to complete. Students must have a bachelor's degree to enroll in these programs. This degree is required to become an advanced practice nurse.
Doctorate
– The highest nursing degree available and individuals must have a bachelor's and master's degree for acceptance. The doctorate programs focus on either clinical nursing concepts or academics and research.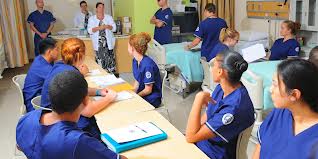 Aspiring nurses are often overwhelmed with deciding on the best nursing school. When starting the process of applying to schools of nursing, students should list their academic and career goals, type of specialty or degree, location of institutions, and financial aid. This will help students start their search. There are also important criteria students should consider when choosing the best schools, including accreditation and ranking.
Accreditation
Accreditation is the most important characteristic of the best schools of nursing because it shows that an official accrediting agency approves the program to prepare students to enter the nursing profession.
Ranking
The ranking of a school is very helpful in determining the best nursing programs. Many authoritative organizations rank colleges and universities that offer nursing programs based on academic quality, faculty qualifications, retention rate, and various other factors. Examples of publications that rank nursing schools include the U.S. News and World Report and the Princeton Review.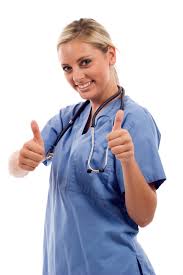 Nursing is one of the fastest growing fields in today's economy and nurses primarily promote overall good health, prevent disease, and treat patients with a variety of medical conditions. However, since nursing is a broad arena, individuals who have earned a degree in nursing can pursue positions in an array of sectors. Examples include:
Academics and Research
– Nurses working in academics and research study many different characteristics of health, health care, and disease and seek ways to improve the field.
Government
– Many career opportunities are available for nurses in government organizations. For example the Department of Government Affairs employs nurses in majority of its divisions.
Military Careers
– There are a variety of nursing positions for different branches of the armed forces. Nurses commonly work on military bases in various parts of the world and some even provide care to soldiers wounded in areas of conflict.
Public Sector
– Nurses working for public employers typically work for organizations that provide care to the general public, such as public health centers.
Private Sector
– Nurses who work in the private sector often work for private organizations that are typically for-profit and many have religious affiliation.