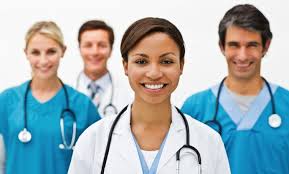 If you're looking for information on nursing schools, you have come to the right place! Here you will find quality information and advice about the best traditional schools, the top online nursing schools, careers in nursing, and more. Nursing is an important career field, and those involved in the healthcare industry need the best training and career guidance available. That's precisely what we strive to provide at Nursing School Hub.
Special Focus: Nursing and COVID-19 Resources
What Nurses Need to Know About Coronavirus
Nursing in a Pandemic: Understanding the Duty of Nursing Professionals in the Face of a Global Crisis
Working in Nursing Homes During a Pandemic: What Nurses Need to Know
Who Advocates for Nurses in a Pandemic?
Featured Programs