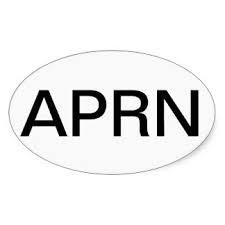 Advanced practice registered nursing (APRN) is a specialized nursing career that requires a master's degree. These professionals provide care under the supervision of a licensed physician. Within the APRN field, there are several different types of nursing specialization. Read on to learn more about the process of earning an APRN degree and the nursing jobs available.
Types of APRN Careers
Nurse anesthetists are responsible for administering pain medication prior to surgical procedures. They also explain the anesthesia to the patient and monitor him or her throughout the surgery. Nurse midwives provide care to female patients, including providing prenatal care and delivering babies, but also gynecological care and family planning. Nurse practitioners provide general primary care to patients, but can also specialize within various areas (geriatrics, orthopedics, etc.). Clinical nurse specialists may provide some degree of patient care, but primarily work to improve quality of patient care at a systemic level. All of these specialties require an APRN degree, while some require additional certification.
Becoming an APRN
Regardless of the area of specialty you're interested in, you must first become a registered nurse (RN), ideally with a bachelor's of science in nursing degree (BSN). The next step is to pursue an APRN master's degree from an accredited education program. These courses of study normally last between two and three years, and provide a combination of classroom and clinical experience. Many programs require candidates to first spend at least a year working as a nurse in a hospital setting before applying. Upon graduating from an APRN program, you must take a national certification exam. These are typically administered by the National Council of State Boards of Nursing. In addition, nurse anesthetists must pass an exam to become certified by the National Board of Certification and Recertification for Nurse Anesthetists, while nurse midwives must pursue certification through the American Midwifery Certification Board.
Salary for APRNs
While salary varies based on specialization, geographic area, type of practice, and other factors, the Bureau of Labor Statistics estimates that the average annual salary for APRNs is $89,800 for nurse midwives, $89,960 for nurse practitioners, and $148,160 for nurse anesthetists. The highest salaries are generally in hospitals, followed by doctors offices, outpatient care centers, and colleges and universities.
Nursing Jobs Outlook for APRNs
If you are interested in a career field with high growth potential, consider becoming an APRN. This field is projected to grow by 31 percent between now and 2022, much faster than average growth for other occupations. Growth in this field will largely be driven by the aging baby boomer population and new health care legislation that seeks to increase access to care by expanding the services that APRNs are allowed to provide. This career will be in especially high demand in underserved areas, such as urban and rural populations.
When considering a nursing specialization, if you are open to earning a master's degree and looking for a career with a high salary and plenty of room for growth, you may want to think about becoming an APRN.
Check out our Top Online Nursing Programs for 2015
Back to FAQ
Home
Rankings
Features
Resources
About Us
Contact Us